Wood Chipper Cum Saw Dust Cum Pulverizer Machine
Wood logs are processed into wood chips, sawdust, and wood powder using a machine known as a Wood Chipper Cum Saw Dust Cum Pulverizer Machine. It is a productive and economical method of treating wood. One of the trustworthy Wood Chipper Cum Saw Dust Cum Pulverizer Machine Manufacturers In Mumbai, Coimbatore, Bilaspur, Ludhiana, Lucknow, Ahmedabad, Rajkot, Ahmednagar, Agra, Ranchi, Udaipur, Kolhapur, Keyul Enterprise employs various strategies to create the highest-grade products. We build sturdy, distinctive Wood Chipper that guarantee effective chipping. The machine is outfitted with a strong motor that generates a high-powered output. Additionally, it is designed with security safeguards to protect the operator. It is appropriate for industrial and commercial uses.
Wood Chipper Cum Saw Dust Cum Pulverizer Machine Working Principle:
Our Wood Chipper Cum Pulverizer works on the principle of cutting and crushing wood into small pieces and grinding them into fine powder. The machine has a motorized rotating cutting blade that is employed to cut the wood into small pieces. The components are then crushed by a hammer mill and ground into a fine powder. The powder is used for various applications such as fuel, animal feed, mulch, and more. Place your enquiry today from different parts of India like Bhubaneswar, Meerut, Hyderabad, Chennai, Hisar, Srinagar, Surat, Nagpur, Panaji, Bhopal, Kanpur, Sangli, Raipur.
Wood Chipper Cum Saw Dust Cum Pulverizer Machine Uses:
Logs, branches, and other woody materials are carved into smaller pieces.
Create sawdust for fuel in furnaces, boilers, and other heating appliances.
Turn woody materials into fine powder that can be operated as fertilizer and animal feed.
Wood Chipper Machine develop wood chips for use in gardening and landscaping.
Produce wood pulp for use in the production of paper and cardboard.
Make wood flour, which is a component of composite materials.
Drop Your Query Now!
We are among the reliable Wood Chipper Cum Saw Dust Cum Pulverizer Machine Exporters, and Suppliers from India including Belgaum, Kolkata, Pune, Bangalore, Jaipur, Hubli, Patna, Jabalpur, Indore, alandhar, Vijayawada, Cochin. We have the knowledge and experience to meet your demand for agricultural machinery. Visit our website to discover the ideal solution. We are only a phone call away. Send us an email now.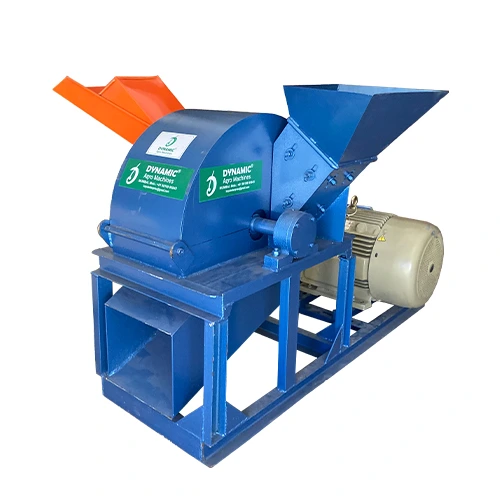 Keyul Enterprise
We "Keyul Enterprise" are a leading Manufacturers and Traders of a wide range of Wood Chipper, Wood Chipper Machine, Wood Crusher, etc.
Copyright © 2023 Keyul Enterprise | All Rights Reserved.